Tap into your creative side and be inspired our highly experienced artist. You will have access to a wide range of resources to create many different styles whilst relaxing with us at Casa De Mondo…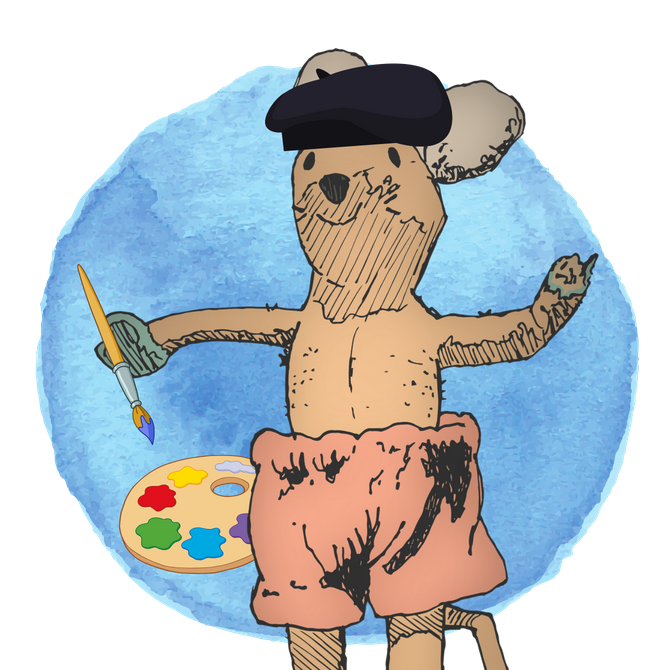 Managed by us and hosted by our expert…
The very talented, creative and experienced Tracy Jane Pooler
About our 5-day art course…
Arrival at Casa De Mondo can be either on the Saturday or Sunday which will include a transfer pick up from Faro Airport Only. This will enable all of our guests to spend the first two days becoming accustomed to the area and relaxing and enjoying the grounds of Casa De Mondo.
Continental Breakfast will be served every morning between 8.00am and 9.30am in ones rooms or outside if the sun is shining. Dinner on both Saturday and Sunday night will be served at around 7.30pm which will be a family dinner of home cooked cuisine in a very warm and relaxed environment. We will share meal time together with good food and wine and conversation. Please let us know in advance if you have any food choices or allergies.
Day 1 – theme – Nature Inspires Naturally
Relaxed day at Casa de Mondo learning how to use shapes and texture from the natural world to inspire and create. A simple introduction using various drawing techniques and materials including graphite, charcoal and pen where we can allow nature to guide us in our art. Lazy day sketching and easing you into your inner artist, enabling the flow of creativity. A great way to get to know each other.
Day 2 – theme – Patterns of the World
A day letting vibrant colours, bold imagery and symbols from tribal and ethnic designs from around the world get your creative juices flowing. We will look at the meanings behind the designs, their use of symbolism and why as artists, we are drawn to them. This will be a creative day exploring colour with strong designs to create our own versions of abstract art with both group work and individual play. Trying out different materials like watercolour, acrylics, chalk or oil pastel, wax resistance and much more. All that is needed is an open mind willing to explore.
Day 3 – theme – Views of the Algarve
Day trip into the beautiful landscape of the Algarve looking at inspiring vistas with a choice of locations from beautiful beaches, medieval towns, to wild hillside views. The day will be used to work together and discuss how to select your view, then compose a painting or drawing while on location. Sometimes the hardest part of this day will be which view to choose, so bring a camera! Material choice is up to you totally, but maybe try something loose and see where the landscape takes you.
Day 4 theme – The Big Blue.
All things water related from vast cloudy skies and waterfalls to the ocean. Including in this, close up reflections and fluid movement, using contrast and shapes to create beautiful art. A restricted colour palette day of everything including blue. From subtle blue-greens, to vivid deep purples used to create cool works of art from this calming and soothing colour. The only restriction is our imagination.
Day 5 theme – We are all Animals.
Have you ever wanted to create some art of an animal or person but not sure where to start? Well this will be a day of discovery of how to use simple foundations, through to a finished piece. How gestures create movement and contrast can bring them to life. From your little tabby cat back home, to the most majestic lion in Africa, all can be drawn with a bit of guidance on this day. If you wish to do a family portrait, please remember to bring a photo with you.
Departure Day
A Continental breakfast will be served and then the day is yours to depart or you can stay and enjoy the pool or read in a hammock or pick up some paints and enjoy the creative choices in Casa De Mondo which are available throughout your stay. We provide paints for you to work with water colour or Acrylic. Canvases are an extra purchase
The total cost per person for our 5-day art course and stay is 1450 euros per person.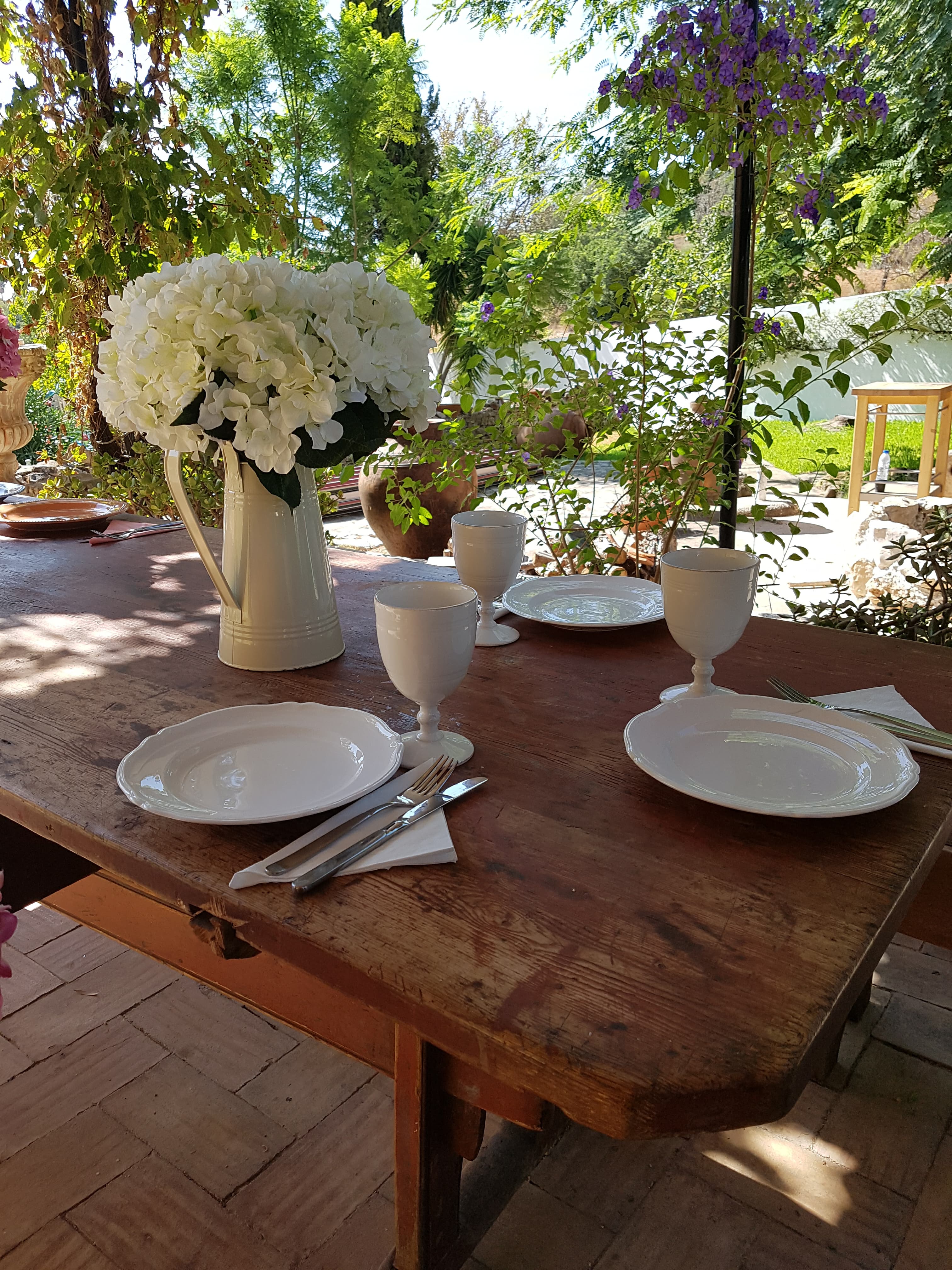 There will be lots of activity when you visit Casa De Mondo as we celebrate many holidays throughout the year Internationally from Christmas to Halloween to Day of The Dead and many more. There are also many Traditional Portuguese Holidays that we will be joining in too.
Our message is one of creativity and trying to encourage all our guests to find their creative flow that may have been buried for some time due to the Rat Race or to discover some form of creativity that you may have not touched upon before.
Writing, cooking, painting, riding and singing courses will be available to try at Casa De Mondo. The House of the World. We want to help our guests find a love for life in the creative side of it. Love is all you need.
There will be lots of things to purchase at Casa De Mondo from Art work, jewellery, candles, baskets, furniture and sarongs as well as many other hidden treasures.
Scattered around Casa De Mondo are easels for you to pick up some paints and enjoy the creative choices in Casa De Mondo which are available throughout your day. We provide paints for you to work with water colour or Acrylic. Canvases are an extra purchase.
Your room will be cleaned every day and changed twice. All towels and toiletries will be in the rooms for you to use.
No paper must be flushed down the toilets as this will cause many difficulties.
If you require a car we recommend that you pick it up from the airport upon arrival at your own cost.
All drinks at meal times are included in the course however any extra drinks will be at your expense after initial drinks in restaurant and evening meal. We also have a light food menu available at an extra cost eg. toasties, fruit, yoghurts and coffees.
There will be tea and coffee in your rooms with a kettle. glass bottles of milk, cookies, fresh orange juice, water and fresh fruit.
All rooms have fridges. All rooms are air conditioned. All rooms are provided with WiFi.
The Full course includes all meals as quoted above, accommodation, cooking course, ingredients , continental breakfast, lunches and two teas ,dinners, transfers to and from Faro airport.
For a further week you are welcome to stay at Casa De Mondo using all the facilities with just a Continental Breakfast. You will then require a Rental Car. Accommodation and breakfast will be 125 euros per night per room.
For further information on any of the courses please either email us or call us. Details below and on our 'contact us' page.
Join our experts with a passion for their skills and creativity and an intimate knowledge in cooking, cake design, creative writing, singing, painting, riding horses. Our groups are small (6 -8 people) but a collaboration of people who all share a common interest and who will have the opportunity to experience the real Algarve.
Where are we based?...
We are based in Boliqueime, Loule