Prepare yourself for the ultimate 5-day horse riding course and holiday. Managed by Albufeira Riding Centre and hosted by us, you will experience the beauty of the Algarve on horseback and relax at our resort in between…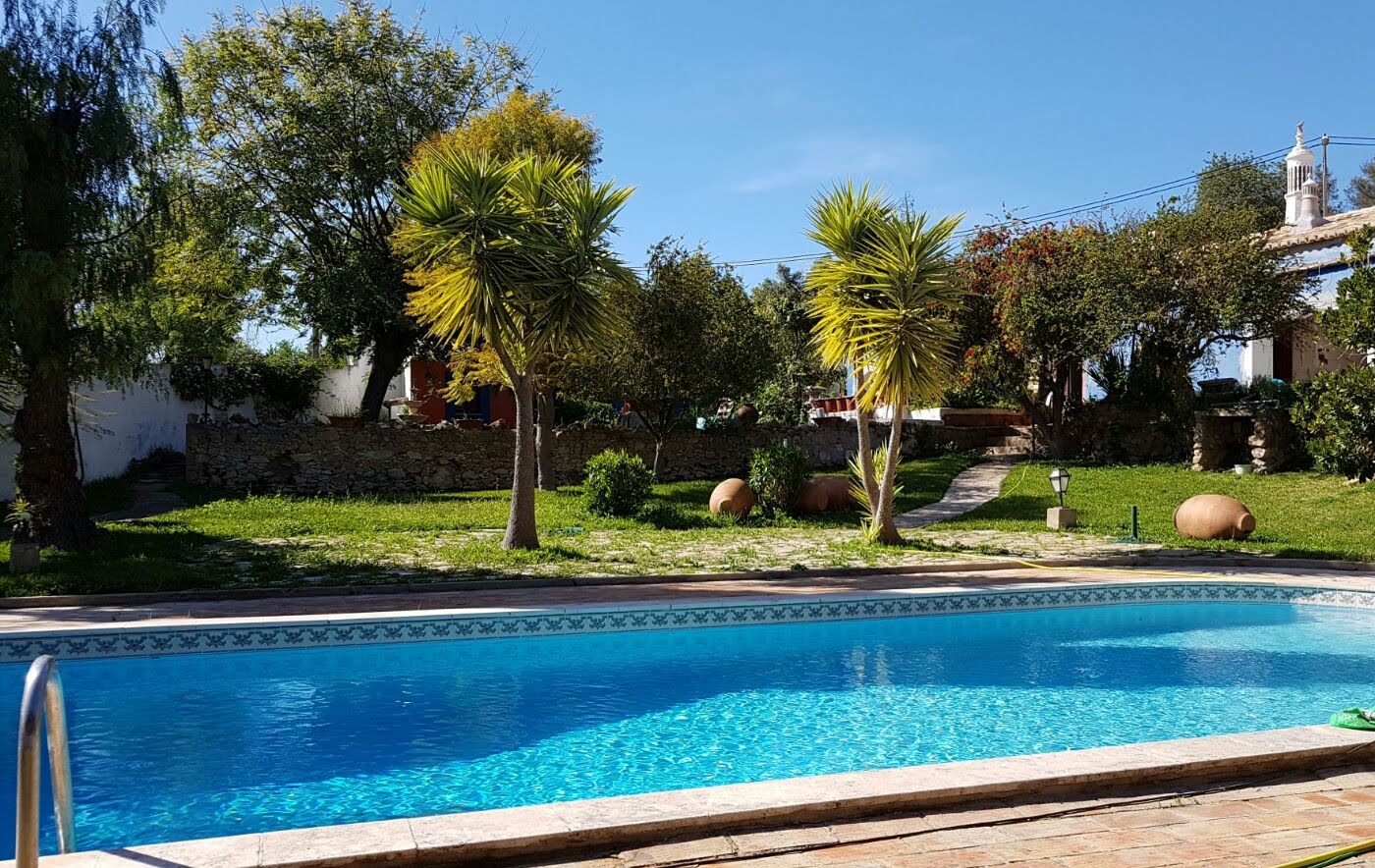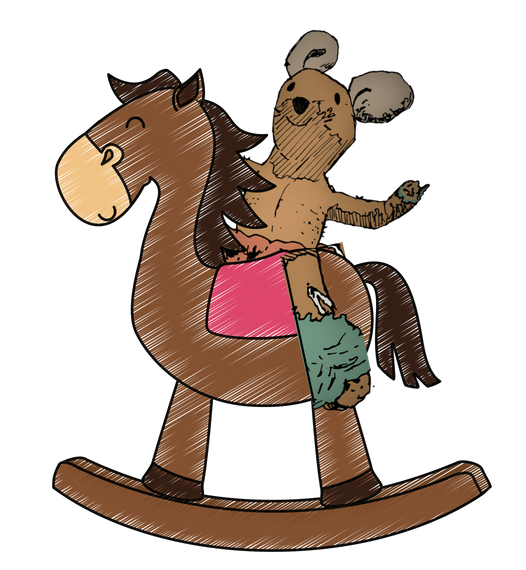 Arrival at Casa De Mondo…
…can be either on the Saturday or Sunday and will include a transfer pick up from Faro Airport Only. This will enable all our guests to spend the first two days becoming accustomed to the area and to relax and enjoy the grounds of Casa De Mondo. Continental Breakfast will be served every morning between 8.00am and 9.30am in your room or
outside if the sun is shining. Dinner on both Saturday and Sunday night will be served at around 7.30pm which will be a family dinner of home cooked Cuisine. You will dine in a very warm and relaxed environment, sharing meal time together with good food and wine and conversation. Please let us know in advance if you have any food choices or allergies. After a restful night, your riding will begin…
Day One – Monday
To begin the day, we will then take you to The Riding Centre for a 10am drop off. From there you will have a meet and greet, a yard tour, meet the horses and sort hats, boots etc, needed for the extra days of the course holiday. 11am will be a 1 Hour ride out and then 12.00 back, untack, wash off and return horses to paddock followed by helping with horses lunch feeds.
By 1pm a Traditional lunch will then be served in a local Portuguese restaurant, meat/fish/veggie Options with covers, drink and coffee.
2.:30pm back to the yard for afternoon session and then a 3pm Group lesson. 5pm horses away, tea and coffee and overview of day and question time. 5.30pm pick up where you will return to us at Casa De Mondo.
In the evening, we will all join together for a lovely supper night where we will serve you homemade Pizza, made in our very own Pizza oven on site and eat together and drink local wines, discuss your days events and the meaning of life!
Day Two – Tuesday
As above but two hours ride in the morning at 10.30am.
In the evening on your return, we will take you out to a local Portuguese restaurant where you will be tempted by local Portuguese cuisines and fabulous wines . Or if you would prefer we can organise a quiet Supper for you in your room of pasta or salads and you can relax in the grounds or your Private Mini Villas.
Day Three – Wednesday
Wednesday as above. On returning you will be able to relax by the pool or sit in a hammock by the pond and read blissfully. In the evening we will be serving a light supper of barbecue and salads.
Day Four – Thursday
On the last day you will be dropped off at 9am so an early breakfast will be served. On your last day of Riding we will be taking you on a three hour Grand finale Ride either cliff top or beach depending on the time of year you are in Portugal and there are rules for the beaches. You will be picked up at 1pm and taken back to Casa De Mondo, where we will feed you a light lunch of British pub lunch either as a group or in your Private Mini Villas.
In the evening we will sit and watch a movie wrapped up with bean bags and blankets and eat Mexican Food and drink Margaritas. Popcorn and milkshakes. A horse related movie will also be an option.
Day Five – Friday
Breakfast will be served at your own leisure enabling you to take it easy all day. You will be able to rest and relax using the pool and house facilities. A massage Therapist can be arranged at your request and at an additional fee. We will be serving an afternoon tea with scrumptious local delicacies.
In the evening we will take you out to another local Portuguese Restaurant where we have our final Supper together.
Departure Day (Day Six and on a Saturday)
Is Departure day where we will transfer you back to FARO airport.
Course details…
The Full course includes all meals as quoted above, accommodation, Riding for 3 and a half days, continental breakfasts, lunches and tea / dinners, Plus transfers to and from Faro airport.
For the total cost per person at 1750 euros
There will be lots of activity when you visit Casa De Mondo as we celebrate many holidays throughout the year Internationally from Christmas to Halloween to Day of The Dead and many more. There are also many Traditional Portuguese Holidays that we will be joining in too.
Our message is one of creativity and trying to encourage all our guests to find their creative flow that may have been buried for some time due to the Rat Race or to discover some form of creativity that you may have not touched upon before.
Writing, cooking, painting, riding and singing courses will be available to try at Casa De Mondo. The House of the World. We want to help our guests find a love for life in the creative side of it. Love is all you need.
There will be lots of things to purchase at Casa De Mondo from Art work, jewellery, candles, baskets, furniture and sarongs as well as many other hidden treasures.
Scattered around Casa De Mondo are easels for you to pick up some paints and enjoy the creative choices in Casa De Mondo which are available throughout your day. We provide paints for you to work with water colour or Acrylic. Canvases are an extra purchase.
Your room will be cleaned every day and changed twice. All towels and toiletries will be in the rooms for you to use.
No paper must be flushed down the toilets as this will cause many difficulties.
If you require a car we recommend that you pick it up from the airport upon arrival at your own cost.
All drinks at meal times are included in the course however any extra drinks will be at your expense after initial drinks in restaurant and evening meal. We also have a light food menu available at an extra cost eg. toasties, fruit, yoghurts and coffees.
There will be tea and coffee in your rooms with a kettle. glass bottles of milk, cookies, fresh orange juice, water and fresh fruit.
All rooms have fridges. All rooms are air conditioned. All rooms are provided with WiFi.
The Full course includes all meals as quoted above, accommodation, cooking course, ingredients , continental breakfast, lunches and two teas ,dinners, transfers to and from Faro airport.
For a further week you are welcome to stay at Casa De Mondo using all the facilities with just a Continental Breakfast. You will then require a Rental Car. Accommodation and breakfast will be 125 euros per night per room.
For further information on any of the courses please either email us or call us. Details below and on our 'contact us' page.
We have other courses that you may also be interested in. Join our experts with a passion for their skills and creativity and an intimate knowledge in cooking, cake design, creative writing, singing, painting, riding horses. Our groups are small (6 -8 people) but a collaboration of people who all share a common interest and who will have the opportunity to experience the real Algarve.
Qualiity time with the horses including lunch feeds, stable time and consistent rides.
Where are we based?...
We are based in Boliqueime, Loule